4 Money Saving Benefits of Calibrated Truck Scales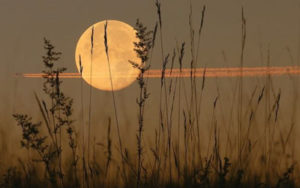 During harvest season, having properly calibrated truck scales makes all the difference when calculating grain, fruits, vegetables, and other items. For more than 40 years, we have provided expert truck scale calibration services to ensure accurate weight measurements.
The commercial and industrial scale repair specialists offer the following benefits of getting your truck scales professionally calibrated before harvest time:
Get Precise Costs: A scale that's off by just a few pounds can result in not getting the full price for the goods being sold. Proper truck scale calibration eliminates this scenario so farmers are rewarded with exact compensation.

Work With Experts: Partnering with certified technicians who have truck scale calibration training means your equipment will be up to industry standards. Associated Scale is ISO/IEC 17025 accredited, meaning the company has the credentials to ensure compliance.

Latest Technology: Rest assured your scales will be repaired or calibrated using the industry's latest technologies and equipment. These weight indicator innovations are designed to offer exact measurements.

Exceptional Knowledge: A reputable truck scale calibration company that's been in business for decades has seen a wide range of inaccurate scale problems, and they'll know how to repair them. From bench, floor, tank, and hopper to truck scales, rail scales, and laboratory balances, Associated Scale has a vast amount of experience with a variety of equipment.
When it's time to harvest, having reliable and accurate scales is an important must-have. Associated Scale delivers by providing repairs and preventative maintenance on a large variety of weighing equipment. If you're having measurement problems with your electronic, mechanical, or program logic controllers, the team of licensed technicians is here to help.
To arrange a consultation for truck scale calibration, call us today at (513) 353-3788 or fill out our Quick Quote form below.
Got an idea of what you are looking for? Fill out our Quick Quote form and we can give you an idea on what your project might cost.